Professional Rio Rancho Property Management
Blue Door Realty offers reputable residential property management services and homeowner association and condominium management for Boards in Albuquerque NM and all over New Mexico.
Learn More
We offer professional property management in the Greater Albuquerque NM area. Three pricing packages to fit any budget. Our expert property managers will take care of your investment property as if it's their own.
Homeowner's Association and Condominium full service or financial only services. Contact us for a confidential, no-obligation proposal.
Our professional sales team helps property owners and buyers with any of all real estate needs. Whether you have purchased/sold many homes in the past or are a first time home buyer or seller new to the process, we can assist you.
What separates us from other property management companies in rio rancho?
Technology-based, professional property management company with a personal touch. Our office is located in New Mexico and is not a part of a large, impersonal national company.
Working With Property Owners to Create Better Management Experiences
Does your current PROPERTY management company charge a lot of extra fees? Is it difficult to plan the budget because of all the additional costs outside of the PROPERTY  management fee? We can help! There are very few additional fees outside of the PROPERTY management fee at Blue Door Realty. Under our property management, we do not charge for administrative oversight of contracts or add upcharges to items purchased on your behalf.

Do you feel like you're just a number to your property manager? Is your property management company treating your property like a business transaction? Blue Door understands that all properties are unique, and we cater our services to suit the needs of your particular real estate investment. Our Rio Rancho property management team has your best interests at heart, and we are proud to be your partner in helping you reach your financial goals! With our outstanding service, you can relax knowing your investment properties are in good hands. 

Does it take time to get answers on your financials because YOUR PROPERTY manager has to consult the accounting team located out of state? Does your property management company lack local knowledge? Blue Door is a local, family-owned PROPERTY MANAGEMENT company with all our staff in one central location. We can provide answers and resources to property owners quickly and we keep NM dollars in state whenever possible. Our Rio Rancho property management company is a part of the local community and we know how important community is as a property owner.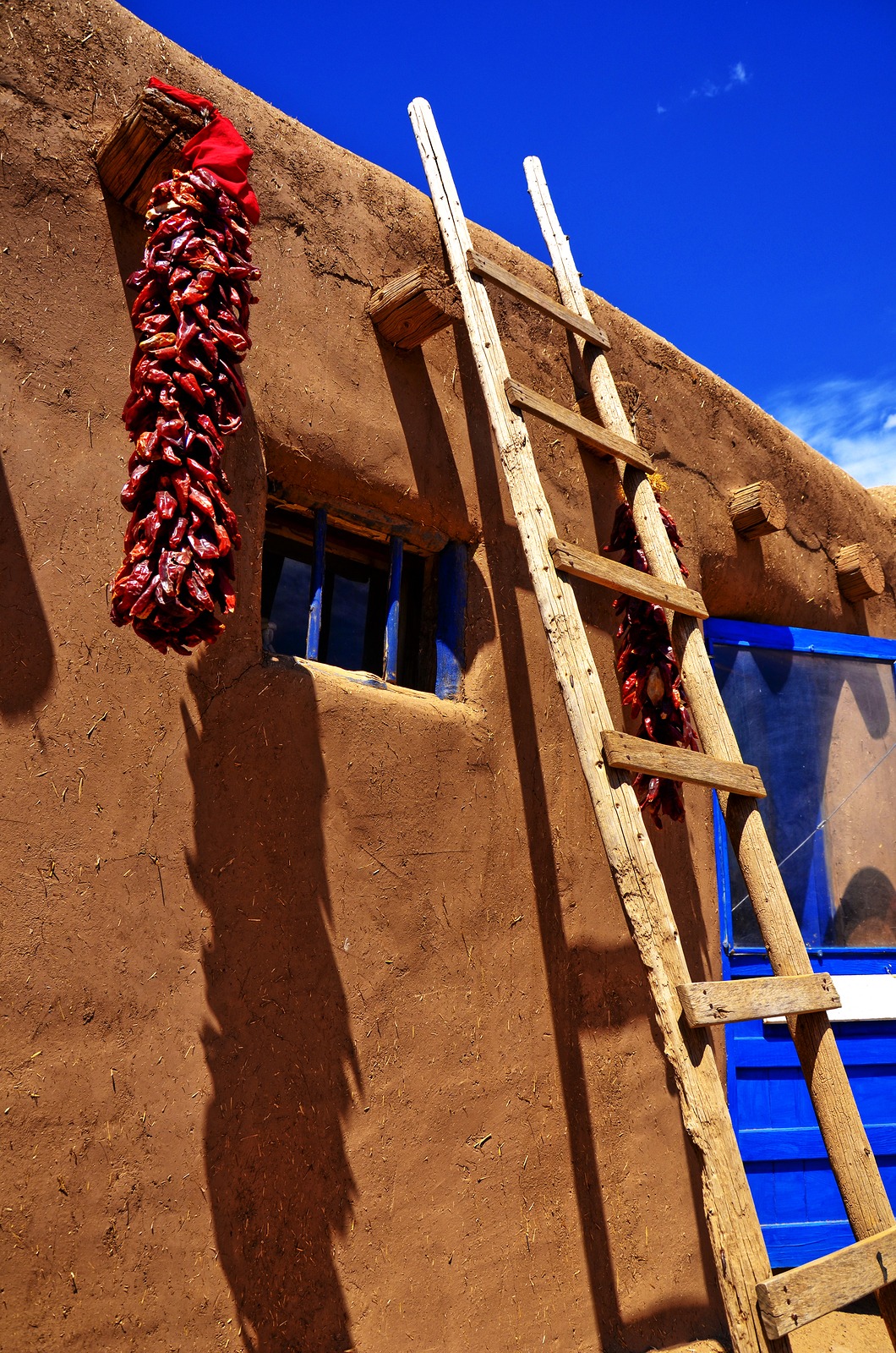 What We Do
Blue Door Realty offers professional residential property management services and homeowner association and condominium management for Boards in Albuquerque NM and the surrounding areas. We are proud to offer the following property management services:
Why Choose Us As Your Property Manager
Effective Marketing Strategies
For a successful Rio Rancho real estate investment, filling vacancies fast is a necessity for property owners. Blue Door Realty recognizes this, and that's why our Rio Rancho property management team has implemented proven strategies to have your investment property seen by as many prospective tenants as possible. 
When you hire us, we'll promote your Rio Rancho rental unit over the top listing sites. Tenants are quick to notice your rental unit thanks to our top-quality photos and clear descriptions. From every step of the marketing process, we have your properties covered!
Thorough Tenant Screening
While it's one thing to fill vacancies for your Rio Rancho NM property, it's another thing entirely to fill them with quality tenants. Many property management companies overlook the importance of thorough tenant screening in favor of reducing property vacancies fast. However, this can easily backfire for owners. 
Blue Door Realty uses an extensive screening process to land you the best tenants out there. These qualified tenants make rental payments on time, treat the property with respect, and often stay long-term. Our tenant screening process delves into a candidate's credit score, level of income, employment status, and rental history. We leave no stone unturned when it comes to placing tenants in your rental property!
Easy Rent Collection
Collecting rent on time, every time, is our goal. We want to give you a sense of ease in knowing that your source of passive income is secure and reliable. As such, we use the latest technology to make the rent collection as easy as possible for everyone involved. 
Rental payments don't have to take up so much of your time. Let Blue Door Realty do this for you! Once the rent is collected from your tenants, we're quick to transfer it to your bank account. Rent collection for your property has never been this simple!
Diligent Lease Enforcement
While our tenant screening process is extensive, it's inevitable in every landlord's career that issues will arise with a tenant. As such, our property management team is quick to enforce the terms of the lease agreement for your Rio Rancho properties. 
If a tenant, for whatever reason, is late with paying rent, we will notify them immediately of the issue. In our experience managing properties, this is normally enough the rectify the problem. In the rare case that rent still hasn't been paid, we'll have no choice but to begin the eviction process. We will cover each stage of this on your behalf to minimize any anxiety you may have over a problem tenant.
Expert Legal Knowledge
Rio Rancho NM, like any place in the country, has its own set of laws when it comes to running a rental property. As a landlord, it can be overwhelming to learn all the details of these property laws. You also have to remain constantly up-to-date on any changes to the law. 
Thankfully, Blue Door Realty has a team of experienced professionals trained in all aspects of understanding property management law. This ensures your Rio Rancho rental unit will remain legally compliant when we look after your investment.
Reliable Property Maintenance
Blue Door Realty knows that the key to preserving and growing your real estate investment is by its routine property maintenance. With the help of our property management team, your Rio Rancho rental unit will be maintained to its peak condition. We don't just repair issues when they come up; we perform preventative maintenance to save you from potential costs down the line. 
We perform regular property inspections to stay on top of any needed repairs and are fast to respond to any maintenance requests, ensuring that your tenants remain satisfied in their home. Our property inspections also come with the bonus of ensuring tenants are taking proper care of the unit.
Detailed Financial Reporting
We understand the importance of keeping up-to-date with the performance of your rental unit. That's why we offer our clients a 24/7 owners portal with access to all vital financial documents and reports. As long as you're hooked up to wifi, you can see your property records from anywhere! As a Rio Rancho property owner, you won't ever have to go digging for needed documents again. 
We are a local property management company that ALSO manages homeowners associations, condos, and office condos
Depending on the needs of your properties in the Rio Rancho area, we offer full rental property management services or partial property management packages. We help community volunteers reduce the amount of time spent managing their communities and rental properties.
Self-managed communities can consult with us on projects such as property budgets, reserve planning, or special assessment billing if they want to manage the everyday items themselves. Our outstanding service is built on flexibility for what suits you best!
We can assist smaller organizations with financial/bookkeeping services for properties as well as collections of assessments so that they can concentrate on the more positive aspects of volunteering. Our focus is to reduce the time volunteers spend away from activities they enjoy and to save communities money in the long run.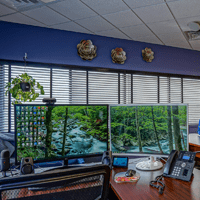 Technology
We use the latest technology in our property management operations.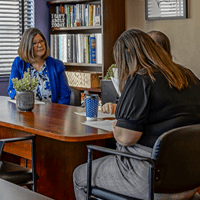 Financial Planning
Planning for future and current real estate needs.
 
Learn More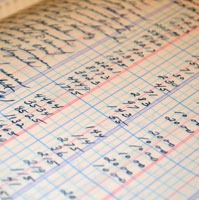 Record Keeping
Accurate, accessible record keeping.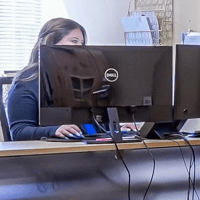 Risk Management
Minimizing risk is important for real estate associations.
Learn More
Resources for HOA Board of Directors
Volunteering to be on the Board for your HOA is a challenge and we want to make that job easier for you. Below are some articles and documents you can read or use in your job as a Board Member.
Learn More
rental Property
Management
Whether you're new to owning rental properties or have been around the block a few times, the industry and regulations are constantly changing. Keep up with what's new in property management.
Board Training
Board members are volunteers and there isn't a training manual on how to be a good board member. While some volunteers have been on a board of directors before, many have not. Blue Door has developed a series of training sessions we offer our clients free of charge on various topics.
Learn More
Talk to Us Now!
FREE Confidential Consultation