Let Us Manage Your Albuquerque Rental Property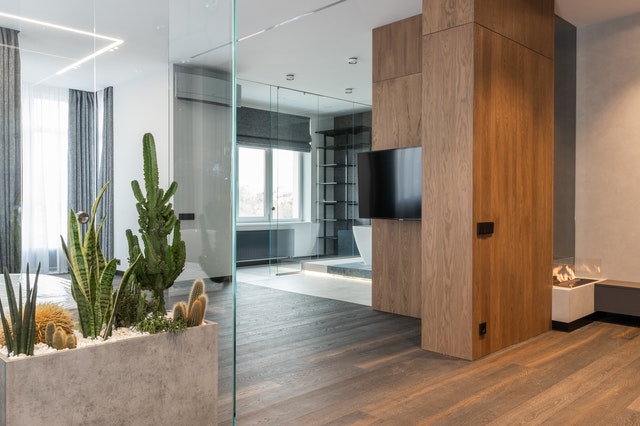 Looking to enjoy the benefits of owning and leasing out a real estate investment in the Albuquerque, NM area? Hire the property management experts at Blue Door Realty for Albuquerque property management! We are a property management company, one of the best in the area, and certainly the right property management company for you! Our professional property management company will help you improve your rental property's ROI.
Blue Door Realty is a local Rio Rancho property management company with property management services rental homes, including homeowner associations, condominiums, single-home residences, multi-rental properties, commercial properties, and office condos. Our property manager professionals can manage all types of properties with our management solutions. 
We offer a wide range of property management services to meet our rental property owners diverse needs and guarantee 100% satisfaction! With us as your professional property managers, you can sit back and relax while you wait to receive our monthly updates for your residential properties.
To maintain our rank as the #1 property management company out of Albuquerque, NM property management companies, we only hire the best property experts and managers. Each property manager in our employ is a member of the National Association of Residential Property Managers (NARPM). We have an expert property management team that wants to take your investment properties to the next level. 
Blue Door Realty also offers its staff continuous training and education to keep up with the industry's current trends which guarantees that our properties comply with Local, State and Federal laws. We ensure that the way we manage properties is up to date in order to keep our property owners happy. 
Our full service property management services are complemented with state-of-the-art technology. The incorporation of technology allows us to be more efficient and offer our clients up-to-date information at the click of a button! This means all information including financial statements are available for you online. 
Get in touch with us today for professional property management and to receive an estimate for your inquiry on your investment.
Our Range of Property Management Services
As a full-service property management company, Blue Door Realty offers Albuquerque, NM property management, with a wide range of services, from screening prospective tenants to rent collection to property inspections. Some of the services provided with expertise have been described below:
Tenant Screening
Based on our tenure in the property management industry, we can attest to the power of an effective residential tenant screening process.
As a property owner in Albuquerque, NM, in order to protect your asset and investments, you want to have a quality tenant top rent out your space. A high-quality tenant pays their rent on time, maintains your property over the term of the lease and adheres to the terms of the rental agreement. Who wouldn't want such a tenant?
Blue Door Realty uses a 6 point screening process to select only qualified tenants for your Albuquerque, NM real estate investment properties. Our process completes background checks, credit history, sex offender status, and rental and eviction histories.
Our property management team even makes sure prospective tenants have a financial source of income or are gainfully employed to prevent renters from defaulting on rent or making late payments! Our priority is protecting your investment.
This comprehensive process complies with all local laws as well as federal Fair Housing Laws.
Property Maintenance
For landlords who have been in the real estate market for a while, you know that tenants are quite particular about rental property conditions and maintenance requests when they rent. During the showcase and move-in process, tenants will be keen to identify any issues and defects. Therefore, your property must be in its best condition to attract and keep long-term quality tenants.
No matter the type of investment properties, we manage everything from condos and apartment complexes, to single family homes. We conduct thorough property inspections to ensure that the rentals of our owners is properly maintained.
Our property management firm guarantees the condition of its property owners rentals in the Albuquerque area. We use property inspections to monitor any potential issues or maintenance requests to your asset when we offer our professional property management to your investment property. We even have a list of trusted and approved vendors who we consistently work with. Each vendor is well experienced and licensed as per State Law.
Owners Portal
At Blue Door Realty, we offer residential property management because we value our property owners time! Everyone who is under our services becomes a proud member of our online portal for owners. We are dedicated to offering efficient services that allow our residential property owners to focus on other aspects of their lives other than their investment properties. With our owner portal, landlords always have access to pertinent information regarding their rental properties.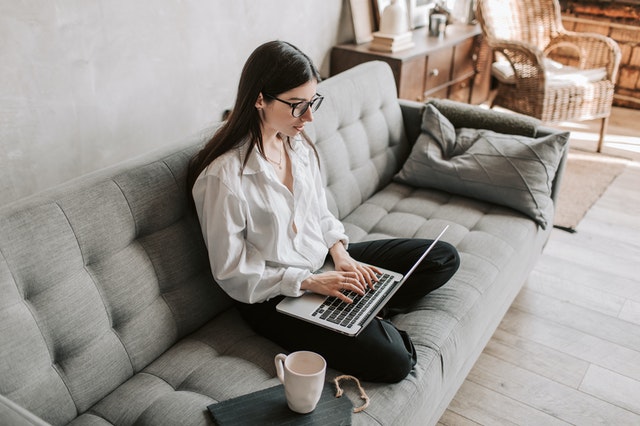 Our committed and dedicated property management team works tirelessly to ensure that the information in the owner portal is up-to-date! Through this resource, landlords can find information on rental income, vacancies, maintenance costs and more!
In the event any information on the portal needs to be clarified, landlords are encouraged to contact us. We are always willing to answer our property owners questions!
Financial Reporting and Record-Keeping
Having accurate and detailed financial records is a top priority for management at Blue Door Realty!  As such, we make use of a comprehensive software package that stores all of our documents electronically. With the amount of rent payments, security deposits, and other finances that come through, having your finances displayed digitally is an easy way to organize them. 
We keep track of the rent on every property our clients own. In addition, our state-of-the-art server has the best encryption and firewall software in the business so your records and rent payments are safe from prying eyes.
Come tax season, we are the managing experts you can rely on. Our property management team can assist you in filing yearly tax returns and audits. Blue Door Realty can even advise you on the preparation of the next year's budget to keep your expenses down and increase your net profit!
About Albuquerque, New Mexico
Welcome to one of the sunniest cities in the continental U.S. On average, residents of Albuquerque enjoy over 300 days of sunshine per year! 
In addition to hiking the endless trails available in Albuquerque, locals love to ride in hot air balloons to enjoy the beauty of Mother Nature! As the home of the Albuquerque International Balloon Fiesta, residents can enjoy this nine-day event where competitors from all over the world come to showcase their talent and skills.
Furthermore, property in the Albuquerque area is affordable! For a city of its size, the cost of Albuquerque properties, be it multi family homes, an apartment, or condo, is lower than the national average. This affordability can be seen elsewhere too. Residents of Albuquerque pay less for utilities, transportation costs and property taxes.
Source: Wikipedia
Areas We Serve
In addition to managing properties in Albuquerque, Blue Door Realty is proud to provide professional property management services in Corrales, Bernalillo, and Placitas.