Quality Apartment Management in New Mexico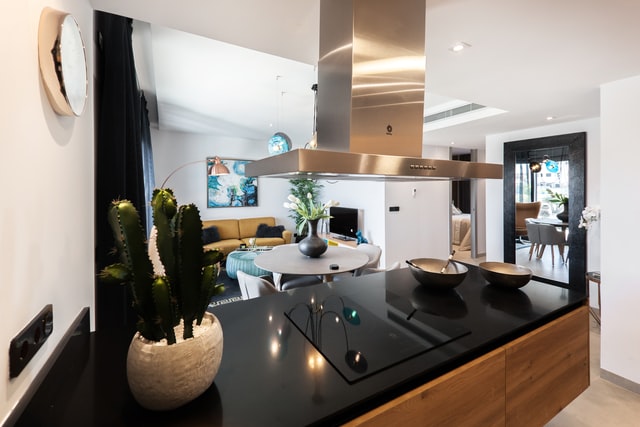 Do you own an apartment in the Greater Albuquerque, NM area and are looking for professional property management services? If you answered 'yes', Blue Door Realty can help!
Blue Door Realty is a local property management company that offers flexible apartment management services. We value ongoing education and all our managers are up-to-date on the current industry trends so you can trust that you getting the best industry practices from our team.
Our Rio Rancho property managers offer full-service property management solutions. So, whatever property needs you may have in the Rio Rancho area, rest assured we can help. Our apartment property management services include filling vacancies, collecting rent, maintaining rental units, enforcing the terms of the lease agreement, and offering clients detailed financial reporting. 
And besides managing rental properties, Blue Door Realty also manages homeowners associations, condominiums, and office condos. Contact us today to learn more about our services! 
Our Apartment Management Services

 
Completing Lease Paperwork
At Blue Door Realty, we'll help you draft a solid lease agreement for all your tenants. A lease agreement is the best way to safeguard your apartment from negligent tenants' actions. 
Our extensive experience ensures we can create agreements that are as comprehensive as possible. We make sure to include important clauses and policies on things such as rent terms, subletting policies, pet rules, and occupancy limits.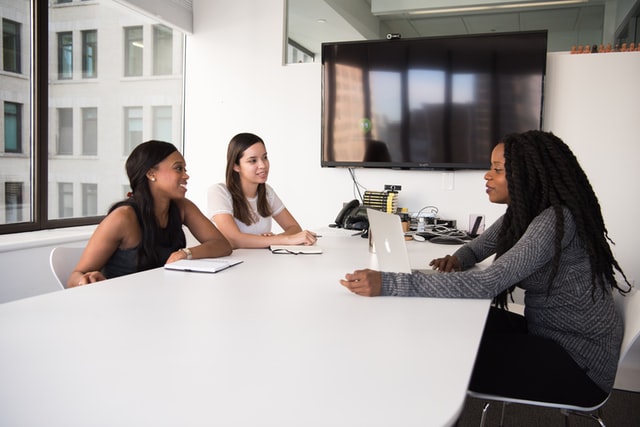 Besides helping you with drafting the agreement, we'll also make sure to enforce it to the letter. If a tenant is late with their rent payment, we'll notify them immediately of the issue. From our experience, the notice is usually enough to make a tenant rectify the issue. However, if they don't, we're prepared to commence the eviction process. 
Collecting Rent Payments

 
Like any experienced landlord will tell you, rent collection is never a walk in the park. This is even more true, in cases where you're handling multiple tenants. Luckily, by working with us, our effective rent collection systems will give you a sense of ease in knowing you'll get paid on time, every time. 
We use the latest technology to ensure our clients have peace of mind knowing their passive income is secure and reliable. And once we've collected it, we'll quickly transfer it to your preferred bank account. 
Showing Apartments to Prospective Tenants

 
Our management company can also help you showcase your apartment to interested applicants. We use that opportunity to provide clear information and present a clean property, showing prospects that we're the landlord they want to rent from. 
We also use that opportunity to interact with the prospects and learn more about them. The following are some of the questions we ask during the interactions:
Why are you moving? We look for legitimate answers such as moving to upsize or downsize, due to job relocation, or to move closer to school.

 

How long have you lived in your current home? We look for tenants who seem to have a sense of stability.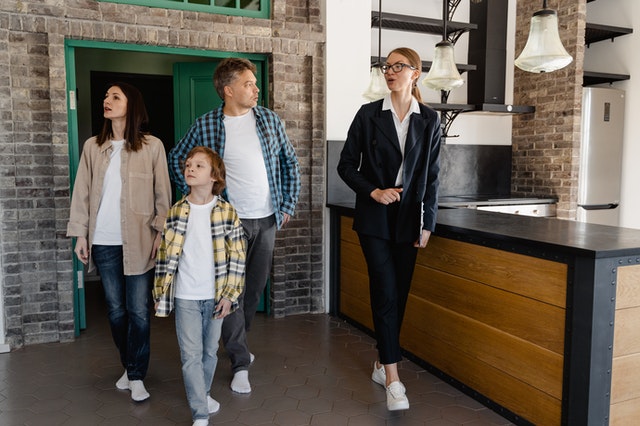 Do you have pets? This can help save time for both parties. If you don't allow pets in your apartment and the tenant has one, then we'll have saved both parties the time and effort.

 

When are you looking to move in? We look for tenants that want to move in immediately because every day the property is vacant is a day without passive income.

 
Property Inspections and Maintenance
Landlords are responsible for ensuring their properties meet the state safety codes. Blue Door Realty ensures this by: 
Conducting regular inspections – We inspect properties regularly to identify deficiencies and schedule repairs. We conduct move-in/out inspections, seasonal inspections, and drive-by inspections.

 

Responding to maintenance issues – Every once in a while, some maintenance issues will pop up. As our client, we'll help you take care of them as soon as we're notified.
By doing these tasks, we'll help ensure that your property stays in top condition at all times. In turn, this will help improve the tenant retention ratio, as well as keep vacancies to a minimum. 
Expert Legal Knowledge

 
Landlords have to abide by local, state, and federal rental laws when managing a rental property. Additionally, as laws can be updated from time to time, you'll also need to remain constantly up-to-date. 
Luckily for you, at Blue Door Realty, we have a wealth of experience to help you in this regard. From Fair Housing laws and the Warranty of Habitability to privacy and rent increase laws, we'll keep your property legally compliant.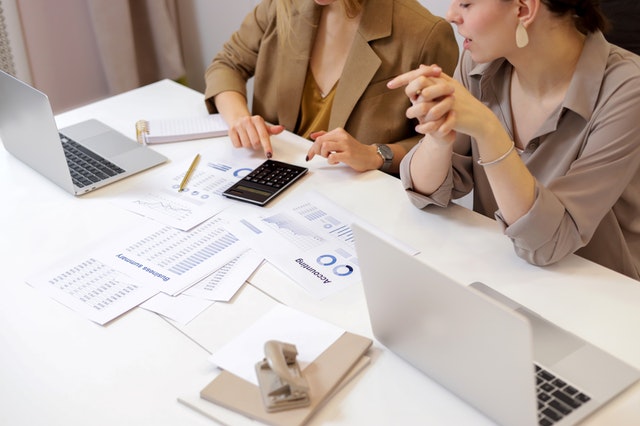 Detailed Financial Reporting

 
We know how valuable your property is to you. That's why we offer our clients an online portal to help them access all vital financial documents at the click of a button. This means that you'll be able to view them conveniently from anywhere! 
About Blue Door Realty

 
Blue Door Realty is a locally run property management company. Our goal is to help clients like yourself manage their properties reliably, flexibly, and professionally. Over the years we've been operational, we've been able to design effective rental solutions that help our clients reduce stress and maximize their ROI. 
We offer full-service property management solutions to ensure you don't have to worry about anything when it comes to your rental business or investments. Our range of services includes property marketing, rent collection, tenant screening, and everything in between. 
And besides managing rental apartments, at Blue Door Realty we also manage condominiums, homeowners associations, office condos, and single-family homes. 
Areas We Service

 
We serve the areas of Rio Rancho, Albuquerque, Bernalillo, Corrales, and Placitas. If you own a rental property in any of these areas, look no further than Blue Door Realty for your property management needs.