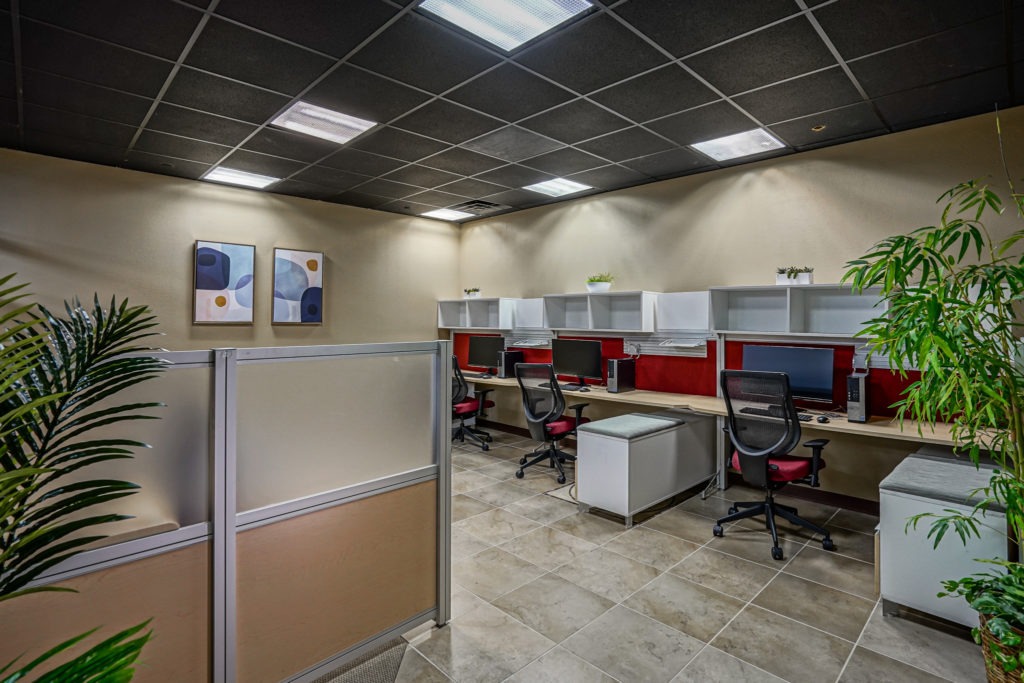 Marketing
BDR advertises all of our rental listings in the MLS (multiple Listing Service) and pays a referral fee to real estate brokers who refer a tenant for one of our properties. We also syndicate our rental listings on over 100 rental and real estate websites such as Trulia, Zillow, and Realtor.com. All our rental listings are shown on a number of company websites and showings can be scheduled from the websites.
Tenant Screening
We use a 6 point process to screen tenants and we have a strictly enforced application approval policy to ensure compliance with all local and federal Fair Housing and anti-discrimination laws. We use a service to access local and national criminal databases, credit score and history, and eviction history. Our leasing specialist contacts the current employer to verify employment as well as the current landlord to verify payment history. We check sex offender websites as well.
Maintenance Coordination
BDR has a list of approved vendors we use for all maintenance requests. Our vendors are licensed as required by state law and have been through an application process with us. At a minimum we require an insurance policy with workers comp, references, and copies of any licenses. We have a list of plumbers, electricians, general contractors, landscapers, HVAC specialists, general handyman services, painters, and flooring vendors we use regularly.
Accounting
Rental income and expenses are accounted for every month and statements are available to the owner by the 20th through the website portal. If rents are paid on time and funds clear the bank, an owner can expect to receive the funds minus property management fees and any other expenses by the 15th of each month.
We provide 1099s and a year to date accounting report by January 31st of every year for our owners to complete their taxes. Copies of all the invoices that are paid are in the owner portal for your records.
Pet Guarantee Program
Should Pets be Allowed in a Rental Property?
Over the years, we have struggled with the issue of whether pets should be allowed in a rental property. Many owners have expressed sincere concern that allowing pets may cause significant damage. Cats have been known to soak carpets with urine, dogs can cause damage by scratching doors and trim. Even requiring additional deposit may not cover the damage that can occur.
So Why Not Just Ban All Pets?
The problem is that as much as 75% of the potential applicants who are looking for properties to rent own pets. Preventing these people from being considered for a property makes it very difficult to rent a property quickly and for the highest rent possible. Frequently we must discount the rent to find a tenant that does not have pets. In addition, New Mexico has extremely lax rules regarding "Companion Pets" and people can easily bypass a pet restriction by simply getting a letter from their doctor. In those cases, we wouldn't even be able to require additional pet deposit! (This isn't fair, but it is the law.) Advertising a property as "No Pets" encourages people to convert their pets into companion animals, and when that happens, we are not able to collect a deposit or pet rent to protect you from potential damage.
Our Guarantee
To alleviate the concern of our clients, we now offer a Pet Damage Guarantee. This guarantee is our promise to you that should any pet-related damage occur to your property that exceeds the tenant's deposit, we will repair the damage to a like-new condition out of our own pocket! This would be no charge to you… it is absolutely free! There would be no deductible; one hundred percent of pet caused damages would be covered. We will automatically provide $1,000 of coverage, and you can increase that coverage to $5,000 for a nominal charge.
Survestor Program (Scheer Landlord Protection)
We have partnered up with a firm that provides landlord insurance in case of loss of rent or extreme damage to the property. For a minimal additional charge, we can sign up our owners with this wonderful product. This product is only available through property management companies and is designed exclusively for single family rental homes.
Property Inspections
A BDR manager will conduct an inspection of the outside and inside of the home. Any repairs needed will be noted and work orders will be placed. If any repairs are due to tenant neglect or are the responsibility of the tenant, those will be billed to the tenant. A copy of the inspection report is available to owners in their portal complete with photos.
Collections/Evictions
Collection of rent is one of the most important tasks we do for our owners. We encourage our tenants to contact us if they are going to be late so we can work with them and the owner in resolving the issue without having to evict. If we don't get any communication from a tenant, eviction may be necessary but we will contact you prior to starting the eviction process because this is the last resort. We believe an aggressive collection process prevents further late payments but we want to give the tenants an opportunity to work with us prior to eviction. Most tenants understand and pay on time or contact us if there are problems.
Compliance With State, Federal, & Local Law
Our managers are required to be members of the National Association of Residential Property Managers (NARPM) and attend the monthly meetings. We pay for their membership and for continuing education so they are able to guide and assist our clients with compliance to all laws pertaining to property management and rentals.