Landlords who expect to find a well-qualified renter for their property will need to adopt a set of consistent and rigorous tenant screening procedures. A good screening process can help you identify those tenants who are most likely to pay rent on time, take care of the home, and follow the terms of the lease agreement. 
Some owners and property managers will do the bare minimum. We always start with the typical background and credit checks. We always look for past evictions. However, we've found that a little extra digging can really make the difference in protecting your property from a potentially bad tenant. 
At Blue Door Realty, we haven't had an eviction in over four years. We believe that's due to our effective tenant screening process. 
Setting Tenant Screening Expectations
It's important to communicate your standard rental criteria to applicants before they take the time and spend the money applying for your rental property. It also saves you time and resources because you'll weed out those who may not qualify. Let potential applicants know what you're looking for in terms of income and rental history.
There are several non-negotiable issues in our screening process. An applicant who has some gaps in employment may still be a good tenant, as long as those gaps can be adequately explained. However, past evictions or tenants who owe money to former landlords will be automatically denied. This history tells us that they do not respect the rental obligations outlined in their lease agreements. If we find student loans in collections, we also deny the tenant. That's because the federal government has the power to garnish their wages and if a tenant stops earning their full income, they may suddenly not be able to pay rent.
Following Up with Income and Employment
Always ask about income and employment on a rental application, and make sure you verify the information. You can ask for pay stubs or tax returns to document the amount that a prospective tenant earns. You should also contact employers to verify the tenant works where they say they work. It's important to make this effort so you can be sure you're getting a tenant who is honest and capable of paying the rent every month. 
It's important to create a full financial picture. Maybe an applicant declared bankruptcy a year ago. That might seem like a risky tenant, but if they've paid their bills over the course of this last year and there are no problems with former landlords or evictions and utility bills, you might find that applicant is a reliable tenant. Credit scores can easily be damaged by things like medical debt. Look at the full picture instead of just the score. 
Talk to Former and Current Landlords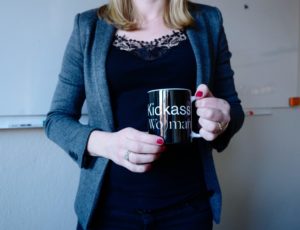 The best way to predict how a tenant will behave in your property is to examine how they have behaved in the past. Talk to current and former landlords. Ask if rent was paid on time, if enough notice was given before move-out, and whether there was any damage left behind. Talk about pets and whether maintenance issues were reported in a timely manner. Find out if they'd be willing to rent to your tenant again.
While you're conducting your tenant screening, always make sure you're following federal, state, and local fair housing laws. A discrimination lawsuit can be expensive. 
We're here to help you screen your tenants. Contact us for all your Albuquerque property management needs at Blue Door Realty.