Are you thinking of embarking on the real estate investing journey? The Albuquerque real estate market offers plenty of investment opportunities!
Encouraging Albuquerque an investor to buy investment properties often doesn't take a lot of convincing. Word is out that real estate markets like ours are strong and attractive to business savvy individuals. Not only are there a lot of great existing opportunities, but we're also poised to continue growing. 
At Blue Door Realty, we work with new and experienced real estate investors who are local to the area and based all over the world. If you're thinking about investing in Albuquerque, New Mexico, we encourage you to talk to a local property management company. We can provide a lot of insight into the Albuquerque real estate market, the properties, and the local tenant pool. 
Today, we're sharing five reasons for investors to consider the Albuquerque real estate market.
1. Steady Appreciation in Albuquerque Properties
There's a lot less volatility in our market than in some of the larger cities across the U.S. You can expect your investment property to grow steadily in value, and it's not difficult to quickly capture that equity on a unit you purchase here. Most people find a good balance between wages and cost of living. People can afford to rent well-maintained homes here, and the economy continues to support that.
2. Low Vacancy Rate on Albuquerque, New Mexico Rentals
Vacancy is expensive and some business people are wary of markets where homes can remain unoccupied for several months. Since a majority of Americans have begun working from home, we've seen higher vacancy rates in expensive cities like San Francisco and New York. That's not the case in the southwest. In Albuquerque, New Mexico, there's a very low vacancy rate. Tenant retention is also high because once a resident finds a good home, they tend to stay there. 
People are happy in their communities as well. Rio Rancho has been named one of the best places for families for multiple years in a row. There are lots of growing neighborhoods and opportunities for investments throughout the area. 
3. The 2021 Rental Housing Market Forecast is Strong
It's hard to make predictions for 2021, since a lot will depend on the pandemic recovery and the strength of local economies. We expect a strong 2021, despite some uncertainty in the national economy and virus response. 
This is based on our own experience in the local property management industry. The real estate market for rentals is stable, and it has been for the last six years. We haven't had to evict a tenant in four years. Even during periods of high unemployment in the country, Albuquerque tenants have been working with their landlords when necessary and are committed to paying their rent. 
We also haven't held rental units for longer than two weeks. With a high demand among renters for good homes, we've found that vacancy costs are down. Turnover costs are manageable. The numbers in our local market are amazing, especially when you compare them to the struggles other regions are facing. 
4. Albuquerque Housing Market Shortage Drives the Rental Market
Another factor that's contributing to the exceptional rental housing market in Albuquerque is the housing shortage. As we mentioned, home values are rising, and those prices are keeping many low and middle-income people out of the market. People need to continue renting, and that's creating a low supply and high demand. This trend contributes to high rental rates. Albuquerque investors can expect to earn good, consistent rents. 
The shortage is also keeping tenants in place. We don't lose our residents every year, in fact, our average tenant stays with us two or three years. 
5. Albuquerque Property Management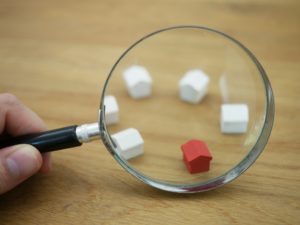 A final and excellent reason for real estate investing in Albuquerque, New Mexico is that you'll have access to excellent property management. Smart property owners know that leasing, managing, and maintaining a rental takes time, expertise, and resources. We can protect your investment and provide you peace of mind with our outstanding local knowledge and our industry relationships.
When you're ready to talk more about investing in an Albuquerque rental property, please don't hesitate to contact us at Blue Door Realty.