Do-it-yourself projects are fun, but they should be kept to a minimum when you're renting out an Albuquerque investment property. Doing your own maintenance can be a huge hassle. It's often more expensive and a lot more time consuming. Tenants may also grow frustrated with the time it takes for you to make a repair, and that could hurt your retention.
Trying to do your own work at your rental property can also create a lot of liability and legal risk. Unless you happen to be a professional contractor or a licensed tradesperson, it's best to work with qualified vendors who can respond right away and provide a high quality of professionalism. 
Working with Licensed and Insured Vendors
The best way to protect your property, take care of your tenants, and ensure your property is being well-maintained is by using licensed and insured vendors and contractors. Put together a list of preferred plumbers, electricians, roofers, cleaners, landscapers, handymen, and other professionals who can take care of minor repairs and major projects. You'll know that they stand by their work and you won't have to worry about potential lawsuits if they fall off the roof. 
You're not necessarily saving money when you do your own repairs. Instead, you could be overcomplicating a process that a good maintenance partner would be able to take care of in a day. 
The Risk is Real: Avoiding Liability
No one wants to think of the worst case scenario, but imagine you decide to go over to the rental property and do your own electrical work. You're not a licensed electrician, but you have an idea of what's wrong with the outlets. If a tenant electrocutes himself or a bad plug starts a fire in the property, you could be facing a problem that's much larger than a maintenance invoice. 
It's not worth the risk. Even with the best intentions, owners can unknowingly create dangerous situations for tenants and for their properties. New Mexico requires that a lot of professional work be done only by licensed professionals, and you need to follow the law.
Can Tenants Make Repairs?
If your tenants are eager to make their own repairs, resist the temptation to let them take care of anything beyond changing a light bulb or an air filter. If a toilet begins leaking, your tenant might offer to make the repair themselves and then simply deduct the cost from next month's rent. 
That's not a good precedent to set. You want to protect the condition of your investment, and having a tenant take repairs like this into their own hands can put your property at risk. You might have damage or something might get installed incorrectly. Or, the tenant could get hurt during the course of the repair, leaving you at risk for any medical expenses or lost wages. 
Professional Albuquerque Property Management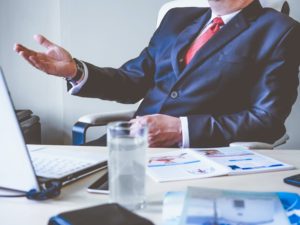 Access to outstanding maintenance professionals is one excellent reason to work with a professional Albuquerque property management company. We have dedicated repair people who prioritize our properties and offer us their best rates. It leads to a safer and more cost-effective maintenance process for you. It also keeps our tenants happy, which means better retention and fewer turnover costs. 
We believe in maintenance planning and budgeting. If you'd like some help with repairs or anything pertaining to your Albuquerque rental property, please contact us at Blue Door Realty.