Property owners must learn great strategies to keep their rentals occupied. One of the most effective strategies is upgrading your rental. By continually enhancing the comfort level of your tenants, building the attractive state of your rental and improving its functional areas, you'll catch the eye of potential tenants, as well as urge previous tenants to renew their lease.
When deciding to upgrade your rental, try not to renovate it as you would your own home. While it's vital to put in modern amenities, spending a lot of time and money in a similar way you would with your own house isn't a good idea. 
Don't lose sight of the tenants' needs. To generate maximum returns, your focus should be to improve the areas tenants will find rewarding to increase the chances of them becoming long-term tenants. Thus, your income can remain consistent over the years with long-term renters renewing their lease.
Value-Adding Renovations
1. Upgrade The Kitchen
Start saving up for kitchen appliances that match each other. This gives a cohesive look and makes it more appealing to the eyes. Simply matching the finishes carefully can elevate the look of the kitchen.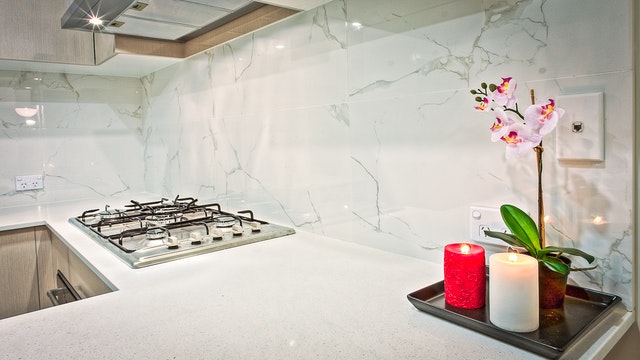 Other kitchen updates to consider are the following:
Improve the cabinets with new paint or replacing with new hardware. It can give a fresh look without costing too much.

Purchase new countertops and select high-quality material such as granite if you have the spare cash. Granite countertops are popular and appealing for a reason. It enhances your kitchen's appearance and they're also easy to maintain.

Add little things that won't cost a lot but make the kitchen attractive like stylish faucets and backsplashes.
2. Remodel The Bathroom 
The style of a bathroom can be a determining factor to potential tenants during a property showing. This is one of the reasons you may consider remodelling it. You can invest in a new toilet seat, install a new shower head or replace the faucet.
Space is crucial so focus on maximizing small bathroom areas. You may consider adding more storage. Here are other bathroom renovations you can consider:
Removing the bathtub to create space for a walk-in shower.

Opting for a sliding door for better use of space.

Putting up new shelves so renters can store their bathroom products and towels easily.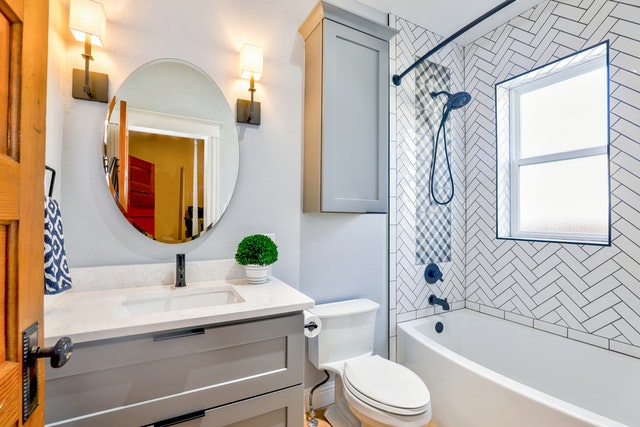 3. Enhance The Curb Appeal
First impressions are formed when viewing your rental from the outside. You can impress potential tenants by making your exterior area more attractive. You can achieve this by adding great landscaping.
Remember to keep it low-maintenance and affordable so busy tenants won't feel overwhelmed with the thought of maintenance. Sometimes, even a simple coat of fresh paint will work wonders in the eyes of prospects. 
Here are additional ways to elevate the curb appeal of your rental home:
Cultivate a small garden.

Schedule a painting session for your property's exterior.

Carefully trim your plants and shrubs to make them presentable.

Place planters at the front of your house.
4. Invest in New Floors
Hardwood floors are a great investment due to their modern and elegant look. It's also easy to maintain, unlike other flooring materials. Carpets, however, provide benefits as well. They are more affordable, and can help with soundproofing an area. 
5. Try Quick Yet Effective Upgrades
When thinking about rental renovations, you may be worried about spending too much money. However, there are simple ways to make improvements without burning your cash. Consider the following affordable updates:
Painting – go for neutral shades to ensure that the rental will match any furniture that the renter brings in.

Lighting fixtures – an easy upgrade is purchasing modern light fixtures to present the unit in a different light.

Changing furnishing – replacing the handles of cabinet doors and using new curtains or blinds can improve the look of your property.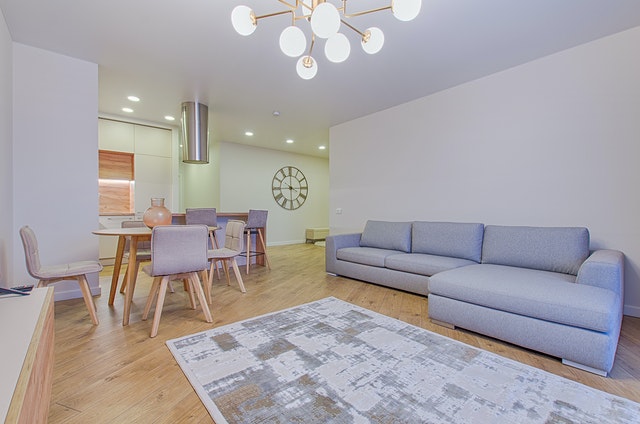 Before anything else, focus on being practical by repairing items before considering replacing  them. This leaves you more room to save your budget and upgrade on what's essential.
6. Incorporate Popular Amenities
As a landlord, you want to make your rental stand out from the rest. Amenities elevate the value of your rental and keep vacancy periods short. They also may allow the possibility of setting a higher rent price.
Storage space. Renters require space to store their belongings.

Parking spot. Some areas have limited parking and having a covered parking area is very beneficial to tenants.

Outdoor living areas. Having a property with a balcony or outdoor sitting area is a huge asset. 

Air-conditioning. If your area has high humidity, air-conditioners play a large role in staying comfortable.

Washer and dryer. Having these appliances in-suite provides plenty of convenience for your renters. 
Reasons Behind Rental Renovations
Although renovations may seem costly at first, they offer a high return. Renovations add to your investment and can help keep your vacancy rates to a minimum. 
Among the best reasons to decide on property updates are:
Setting your rental apart from others.

Enhancing the property value.

Bringing tenant satisfaction.
Bottom Line
Blue Door Realty can help with all aspects of property management, such as making recommendations for renovations, collecting rent, and tenant screening. We specialize in taking away the stress that comes from owning a rental property. Contact us today to learn how we can help you maximize your return on investment!