Are you thinking of starting to rent out your property? Renting out your property can be one of the smartest financial decisions you can make. Property has been known for its stable returns, appreciation in value and tax benefits. However, these benefits are hinged on you getting a great tenant for the property. 
How should you go about it? The experts from Blue Door Realty have the tips right here in order to answer that question. 
Finding a Tenant
After ensuring the property is clean and reading to be rented, the first step in filling your vacancy is getting a tenant. In order to do this people who are looking to rent need to be made aware of the existence of your property. You need to put in place proper advertising and marketing tools to promote your vacancy. 
Here are some of the tools that are proven to work: 
Listings. Sites such as Zillow, Craigslist, and Trulia receive views from hundreds of thousands of potential tenants daily. Creating an ad and posting it in any of the mentioned sites is a sure way of attracting a tenant.  

Yard signs. This is an effective method of advertising your rental. It is affordable and offers high visibility. Get in touch with a good designer who can create a quality yard sign for you to use over many years.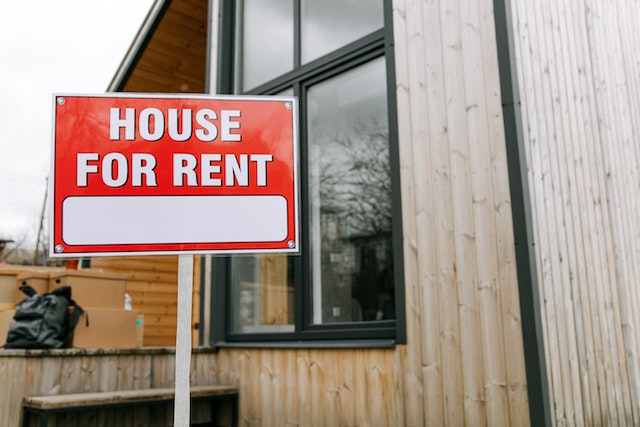 Word of mouth. Even in this age of technology, word of mouth has always worked wonders. Old tenants, friends or associates can be great at spreading a positive word about your rental properties. 

Open house

. Host an open house and give your potential renters a feel of your amenities and services.  
Selecting a Quality Tenant 
Once you have a list of interested applicants, you must concentrate on the quality of tenants. Not every applicant will make an agreeable tenant. You need to be careful about who you rent your unit to. 
You should be looking into a tenant who is able to lease your space long term, who is able to meet the terms of your lease agreement and most importantly will be able to cover the rent. You also need to consider if you want to open up your unit to renters with pets.
A quality tenant will be nice, quiet, and clean. They will be able to pay rent on time and respect the rental property rules.
From our many years of experience in the property industry, we know the best ways to filter through these applicants. 
The application process. The application form should allow you to derive as much information from the potential tenant as possible. We are not suggesting that your application form be 5 pages long; keep it concise but comprehensive. You should be able to get the tenant's financial and employment information. In addition, the process should adhere to the provisions of the Fair Housing Laws.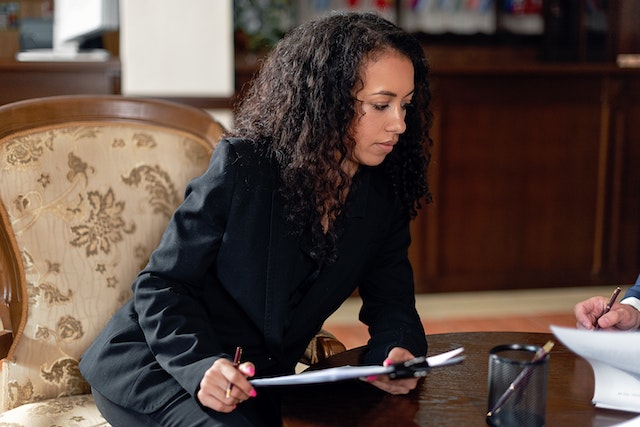 Credit checks. These are necessary in order to look for discrepancies in the financial history of applicants. Keep an eye out for

liens

, charge offs, collections, foreclosures and repossessions. These are signs that the tenant is not good at managing their money. You might need the help of an experienced property manager in order to get the necessary information. 

Rental history. On the application form, you will get a list of prior landlords. Give each of them a call and have a chat about the tenant. This will give you good insight into the type of person you are dealing with. What type of personality/ character do they have? Do they interact well with their neighbors? 

Income verification. Another key part of the process is income verification. You want to check on whether they are employed or run their own business. Don't just look at the gross income. A tenant may have several deductions in the form of loans and retirement payments that significantly modify the amount they take home. 
Once you have decided on the right tenant, the final step is to call them up to sign the lease agreement and pay the deposit. You might also want to walk through the property once again with the tenant in order for them to ask any final questions and familiarize themselves with their new home. 
Making a Tenant Stay
Getting a good tenant is only half of the challenge. Arguably, some of the most experienced landlords would say that keeping a good long term tenant is just as difficult. The team from Blue Door Realty has put together a few tips that can help you entice your tenant to renew the lease come its expiry: 
Digital payment options

. In this current day and age, you must incorporate technology into your business. Giving your tenants a digital payment option is more convenient for them. As a landlord, you have several options to choose from. PayPal and Venmo are some of the more notable options.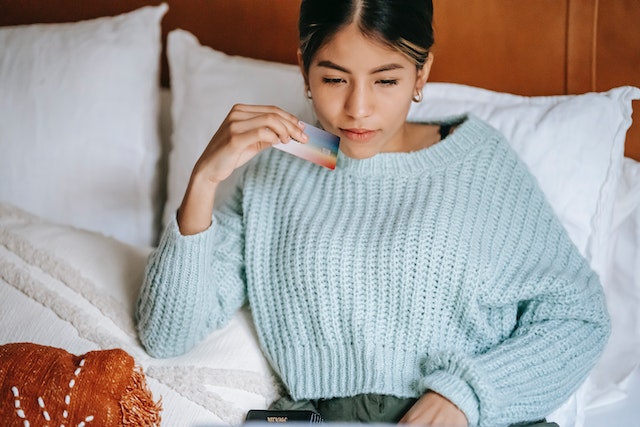 Be fair. To ensure the smooth running of your property rental business, you must enforce the lease agreement provisions. Ensure that you treat all tenants the same. None should feel as though they are neglected or being stereotyped against. 

Listen and communicate effectively. If you have a nice tenant renting the space, they will always communicate should there be an issue with the property. Listen carefully and see how to calm them down about their worries. Communication with your tenants is key to keeping everyone happy and on the same page.

Keep up with the competition. Even with regular proper maintenance, your unit will always need upgrading in order to keep up with newer options in the market. Keep an eye out for new trends in the neighborhood.
Conclusion 
A problematic tenant can cause sleepless nights. Not only can they fail to adhere to the terms of the lease, but they can also chase away other tenants if you are the owner of a multi-rental property. A good solution is to hire a reliable property management company to handle all your needs. 
If you need help managing your properties, get in touch today with Blue Door Realty. We are the leading service provider in the region known for our comprehensive services. We manage hundreds of properties and can guarantee that our service will bring a smile to your face.