Knowing how to strategically advertise your rental ensures that you're able to attract a lot of tenants, which leads to finding the highest caliber of renters.
When high-quality occupants stay in your unit, you're likely to earn a consistent income and avoid financial losses. You're also picking the right people who are able to help in maintaining your rental reasonably, thus, property damage is kept at a minimum.
The best tenants bring you comfort as they're likely to follow the property policies and honor the leasing agreement. By delivering effective advertising and avoiding common marketing mistakes, you can attract plenty of great potential tenants.
Here are some advertising tips to try:
1. Choose To Invest In Photography.
You should make sure that the images you release inspire people to check out your property and arrange a showing. Listings that contain well-produced pictures tend to score more views compared to those that don't have any. A lot of prospects are often scrolling through several listings, and they often focus on the photos first.
When creating an ad, it's best to spend time creating the best photos since it has the ability to raise the interest level and can also be a huge factor in the prospects' decision to contact the landlord. While it's easy to take photos using your mobile phone, it's best to consider the quality of resolution.
It is also a great idea to film a video tour of your rental property.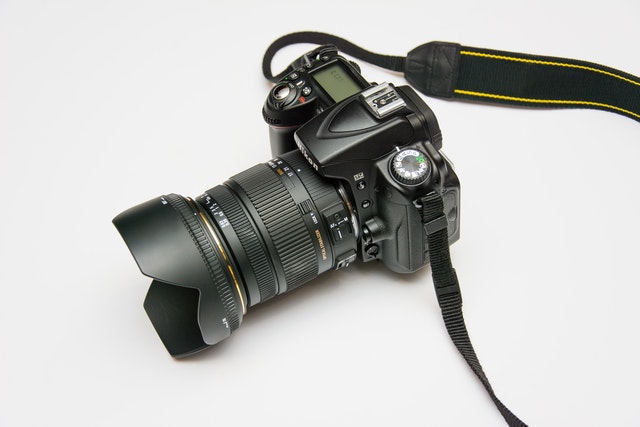 Photography Staging and Preparation
All clutter should be removed from the rental prior to taking photos. The rental should look tidy. It's important to view the property objectively and ensure personal items are not included in the photos. 
Remember that you want to showcase a livable space that potential tenants will want to stay in. Create a space that calls out to viewers that this is the perfect home for them. If you can impress potential tenants with the immaculate appearance of the rental, it will be easy to fill the rental vacancy.
Photography Lighting
Next up is lighting. No matter the beauty of your rental, if the lighting is bad, then your photos will turn out to be low-quality. Decide to schedule a property photoshoot in the daytime, ideally on a sunny day. If it is a cloudy and dark day, the next best thing to do is switch on all the lights.
The goal is to illuminate the photos since insufficient light can make them appear blurred or filled with shadows, which can ruin the pictures. 
Photography Angles
Now it's time to consider the photography angles. Position yourself in the corner since this helps give you the widest vantage point.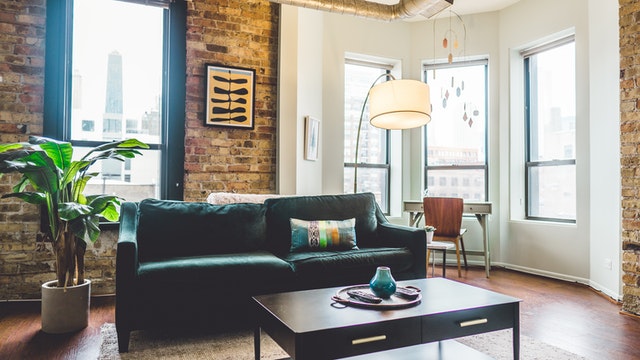 Go for shooting two walls rather than three since the latter can make a room appear smaller than it actually is. Be conscious about placing yourself from a high angle. This can make the picture appear unrealistic. Your focus should be ending up with natural and attractive photos that display the beauty of your rental.
A useful tip before planning a property shoot is to have a shot list on hand. You don't want to forget specific areas of the property. If you plan to hire a photographer, having an organized list can be very appreciated. You can also visualize the photos you want ahead of time to guide you when taking pictures, or you can share your wishes with the photographer.
Photography Shot List
All bedrooms inside the rental.

All bathrooms inside the rental.

A couple of kitchen photos depicting the appliances and furnishing.

Interior and exterior dining spots.

Family and living room areas.

Spaces outdoors, specifically garage, front or backyard, and patio.

Parts of the property that display wonderful ambiance.
Potential occupants are also curious about the neighborhood around the property. You can add extra shots of the surroundings to give a better perspective. This allows the prospects to imagine the area where they're planning to stay.
2. Write A Great Description.
When you've got fabulous photos, you need to pair them with a well-written description that engages and excites the viewers. The description is vital when advertising since it pieces the story and creates a unifying concept. It's also where SEO is utilized for an easy search, ensuring that the ad will find the prospective tenants.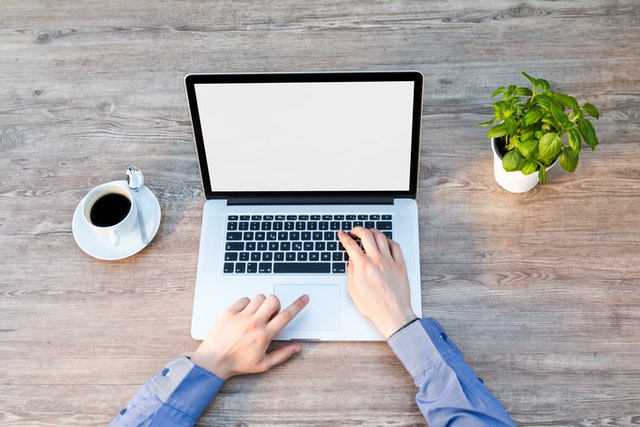 There are two important parts that a copy must contain: the headline and the summary description. For easy recall, you can follow a headline formula that's effective. 
Rent Price Amount + Number of Bedrooms +Number of Bathrooms + Type of Property + Location  + Great Selling Point
This is the information commonly sought by potential tenants, it's best to present this right away in the headline.
For summary description, composition matters. You should be able to ignite more interest with the words you're writing. It should also coordinate well with the photos. Promote the rental amenities and special features that set it apart from other properties. It's also best to be upfront with your pet policy and other rules to manage expectations.
3. Determine Your Ad Distribution.
Plan how to distribute the ad and consider popular property sites. Consider online and offline marketing. Keep track of your ads and make edits that you feel are necessary. 
Bottom Line
To advertise effectively, you must learn to present good photos, write excellent descriptions and strategically distribute your property ads. If this seems overwhelming, Blue Door Realty can help. We can look after all aspects of property marketing to ensure we find you a great tenant. Contact us today to learn more!